Rent or purchase your dream bike and all of the finest cycling accessories and clothing, at Tuscany Bicycle
Tuscany Bicycle owns and operates two beautifully appointed retail stores in Gaiole in Chianti. One of the retail stores focuses primarily on premium bicycles for rent and for sale, by such top brands as Pinarello, Focus, Santa Cruz and Cervelo. We also offer mechanical repairs and bike tune ups there.
Tuscany Bicycle's second store, a true cycling boutique and paradise, is our historic storefront, conveniently located in the main square of Gaiole in Chianti and offers high end cycling apparel & accessories, as well as fine, cycling inspired, original works of art and vintage bicycles for the most discriminating cycling enthusiasts.
Our brand new, 500 square meter rental and retail store features a lightening fast recharging station for both electric cars and E bikes. This centre also has on site changing and showering facilities. These services are free of charge to our guests.
We carry the following premium cycling brands and accessories: Fox clothing, Tuscany Bicycle cycling kits by Natali, Umbrail, Oakley, Kask, Fizik, Crank Brothers, Giro, Topeak, MBWear, Continental, Shimano, Finish Line and Colnago.
Tuscany Bicycle is a fully licensed and authorized Italian tour operator, and offers a wide variety of unique cycling tours including single day, custom and multiday cycling holidays. We have over 25 years of experience in the active travel cycling marketplace and are made up of a team of passionate and enthusiastic cyclists. We look forward to welcoming you to Italy and helping plan your next cycling adventure, whether it be road, gravel, hybrid or E bike based – or a combination. Ride like a Tuscan!
Official Ducati Corse dealers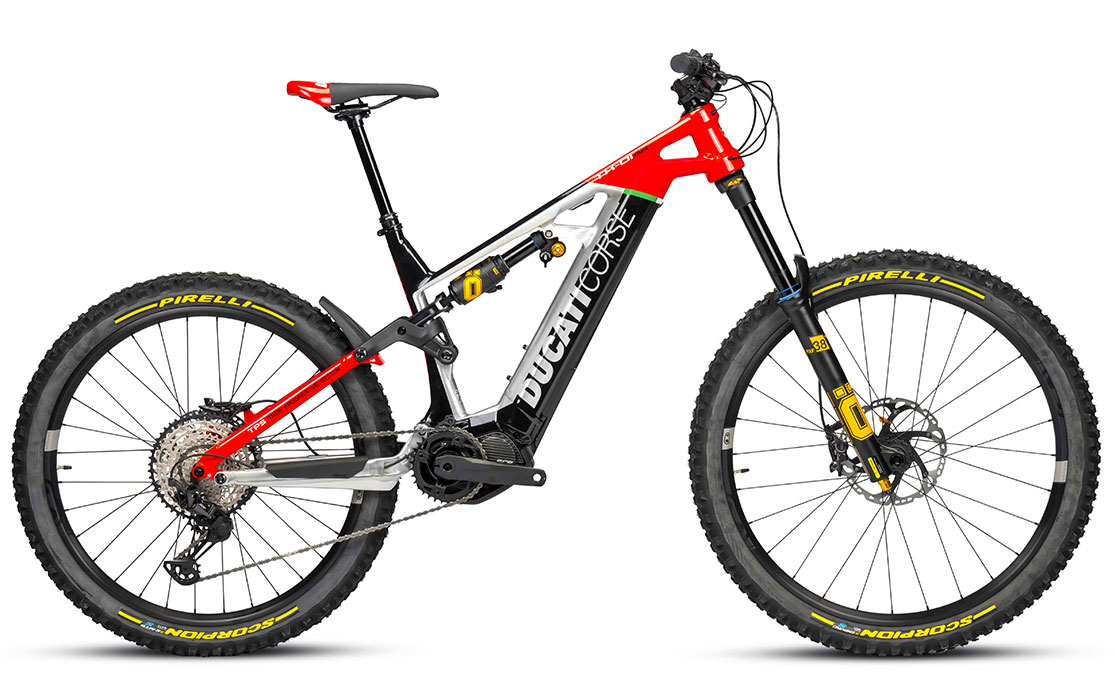 Elizabeth and her team provided an excellent bike tour for our group of 7. We were a group mixed between electric and regular bikes, and she was able to ensure... read more that we all managed the trip equally well. She even had a van follow us and carry belongings. She brought us to a wine tasting, and thanks to her expertise and connections, was able to ensure we tasted the highest quality wine available. Based on her local knowledge, I also relied on Elizabeth for lunch reservations and was not disappointed!

3Gemini


24 September 2021

What a wonderful day - the highlight of our trip so far! We arranged for a bike wine tour. The booking process was easy and they provided fast... read more and complete information. The staff speaks fluent English. The bikes were new graphite gravel bikes - top end equipment. The ride was perfect - ride 10k, stop for cappuccino and pastries. Ride 3-4k and stop for photos and a wine tasting. 5k to a long leisurely Italian lunch overlooking a winery.then another tasting and back to the shop. We had a private tour so controlled the pace and the stops. We had the pleasure of having Elizabeth Miller, the owner, as our guide. Not only does Elizabeth know the bike routes (she designed them), as a sommelier, we learned more about wines than we ever expected. Do book here. They can offer customized tours if you don't see what you like. Consider e-bikes if the hills (there are a lot in this region) worry you, or for inexperienced riders.

tpkinsl


18 May 2022

We spent 10 days in the Tuscany area but the day we toured Chianti with Elizabeth, was by far our favorite day. She took us to two stunningly beautiful wineries... read more where she shared her own knowledge of wine, which was extensive and so very helpful. She customized the tour for us, was great company, and kept us safe. She knew the people at the wineries very well and was clearly respected by them all. We will definitely be back for more with this company!

Annepstewart


17 October 2021

I am just back from a terrific five days riding in and around Florence and Siena.
Everything worked very well from my side and Elizabeth and the whole team... read more were very good.
I enjoyed riding the bikes loaned and David and Mark did a fine job of guiding as well as adapting route's to fit the circumstances and riders. Gabriel, was a reassuring back up.
Think it might have been advisable to have either suggested avoiding Strada Bianci routes or to have offered a change of bikes or at least tyres that were more suited for purpose for that day.
Other than that, excellent and thank you.

Douglas R


6 June 2022

All we hoped for an more - We did the half-day Castle ride with Lucca as our guide and it was fabulous! My wife and I are intermediate road bikers and we wanted an easy ride that... read more got us out into the country side and experiencing Tuscany. This ride was better than we hoped. It was beautiful. It was moderately easy. The views, the wine tasting, the entire experience was all that we imagined. We would encourage anyone to do this ride.

kpfriesen


20 June 2023

We rented 2 great Pinarellos from Elisabeth, who throughout the process was extremely helpful. Elisabeth answered our questions immediately, provided us with maps, and the delivery and pick-up was smooth.
... read more /> The bikes were great and top class - they were cleaned, oiled and ready to roll.
Tuscany Bicycle is highly recommendable, and next time we are going to rent bikes in Tuscany we will rent here.

MADSENIKAST


18 July 2020
Accessories included in rental bike
All of our bikes come equipped with a helmet, lock, repair kit, spare tube and tire levers. However, this is not the case for vintage bikes:  we do not provide repair kits, nor spare tubes nor tire levers for vintage bikes.
Our entire fleet comes equipped with standard, flat pedals included in each bike rental.
Clipless pedals (Speed Play, Look Keo, Shimano Spd Sl, Shimano Spd MTB) are available for rent for a nominal extra fee.
Tuscany Bicycle water bottles are available for purchase in our store. Water bottles are not included in bike rentals.
Additional accessories / Extra for rent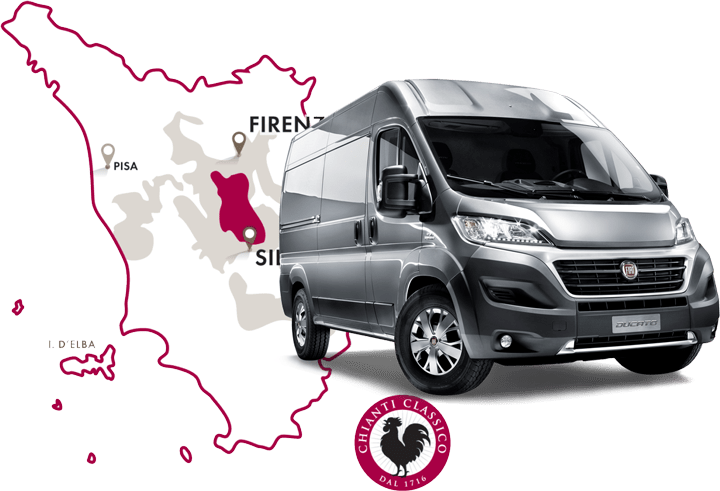 We carry out bike delivery service in Chianti and beyond, €1,20 per KM (delivery + collection)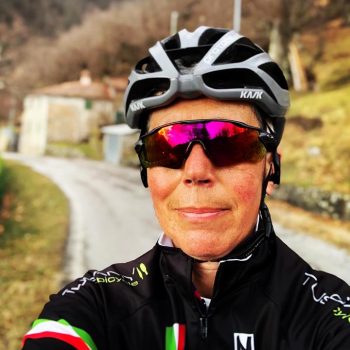 Elizabeth Miller
Owner
Elizabeth Miller, Managing Director for Tuscany Bicycle, is a lifelong cycling enthusiast and professional sommelier. She saw one of her life long, bike dreams come true, with the foundation of Tuscany Bicycle in 2015. Elizabeth is a native of Pennsylvania, USA, where she grew up mountain biking and enjoying terrain similar to Tuscany for cycling. In the late 1980's, while still a teenager, Elizabeth enrolled at the Università Cattolica in Milan, and subsequently fell in love with road cycling, the racing scene, and many of the artisanal framebuilders of Northern Italy. A lifelong love affair with Italian cycling had officially begun !
In the years which followed, Elizabeth wore the prized Santini Jersey with "Campionessa della Lombardia" written across the front, three times. In the 1990's, Elizabeth raced in numerous mountain bike, road cycling and track events, both at the amateur and pro level.
Elizabeth has been involved in the cycling active travel industry for the last 25 years, from personally guiding hundreds of multiday cycling holidays, to currently owning her own boutique cycling tour company called Tuscany Bicycle Travel, a purveyor of unique and delightful cycling adventures, geared towards discriminating, avid cyclists looking to explore the roads less traveled, known only to locals.
Elizabeth and her dynamic and energetic staff, look forward to making your cycling dreams come true – now, shut up legs !!!
Open 365 days a year by appointment only, the shop will be open all day from Wednesday 1 March 2023. Please email or call us until February 31st if you would like to rent a bike and we will get back to you as soon as possible. We need advance notice for all bike rentals, at least 24-48 hours before desired rental date.
During the winter season we will be open by appointment only
Starting from October 31, 2023 to March 2024
Contact us by phone at any time, or write by email or whatapp, we will reply within 24 - 48 hours